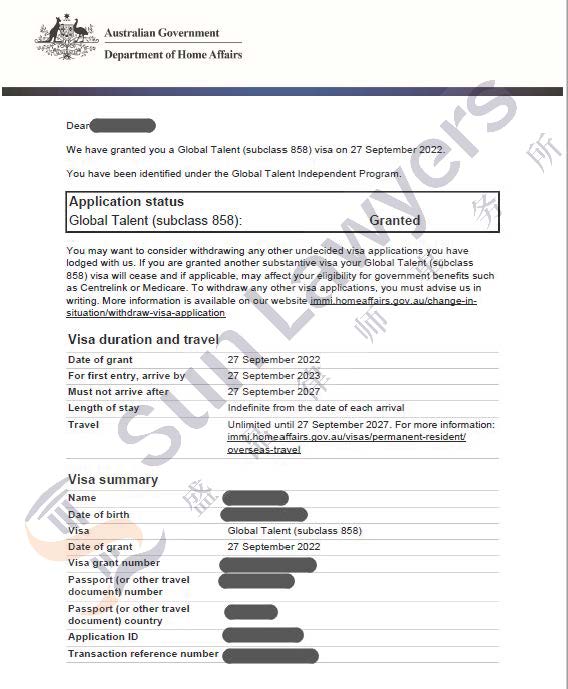 Due to various reasons, there are not many documents can directly support the case.
However, with more than 10 years of experience in dealing with immigration law and visa officers, our lawyer submitted a 14-page achievement report along with the documents to successfully explained in detail why the applicant is the preferred candidate for the GTI visa.
The visa was finally granted successfully.
We are here to help you
With our experience at complex Australian immigration matters, you can expect a superior outcome.